This series of paintings continues my interest in the fascinating theatre of activities along the Ghats of the Ganges in Varanasi, both secular and religious. Initially my title  – 'Agent Orange' derives from the omnipresence of Hanuman murtis (idols) found throughout India and painted with a generic bright orange color. There is a particular mischievousness about these idols due to their often abstracted or cartoon-like shape – either due to the naivety of their construction, or after many added layers of thick orange paint the original sculpted details are hidden, rendering them lumpen and distorted. The eyes though are re-rendered in black & white and constantly peer out at you from shrines and temples.
Aside from the similarity of some of these idol's shapes with many of the abstracted forms and objects that appear in my painting practice, I became interested in the pigment used for this generic orange color and found that it is predominantly red lead, a highly toxic material. Thus presenting a parallel to the original 'agent orange' used as a defoliant during the Vietnam War and given its name from the orange striped drums in which it was shipped. In India there is a major pollution issue related to the build up of heavy metals in the river systems, particularly in the Ganges. Contributing to this is the fact that many representations of Hindu deities, decorated and painted with toxic materials, are dispersed annually into the river during particular religious celebrations or rituals.
The use of red lead as a pigment has historical connections going back to the Middle Ages and has played a major role in the production of early manuscripts and miniature paintings. Intriguingly the word 'miniature' has its roots in the original name for lead oxide – minium.
I timed this particular residency and exhibition to coincide with the annual Indian Hanuman Jayanti Festival. Navneet Raman, the Director of Kriti Gallery invited Prof Vishambhar Nath Mishra, Mahant, Sankat Mochan Temple, to inaugurate the exhibition. The Mahant reciprocated by inviting me along to the temple during the festival celebrations to paint a version of Hanuman on the temple grounds, a performance painting so to speak. This was an amazing experience and an intriguing example of the possibilities of art in process.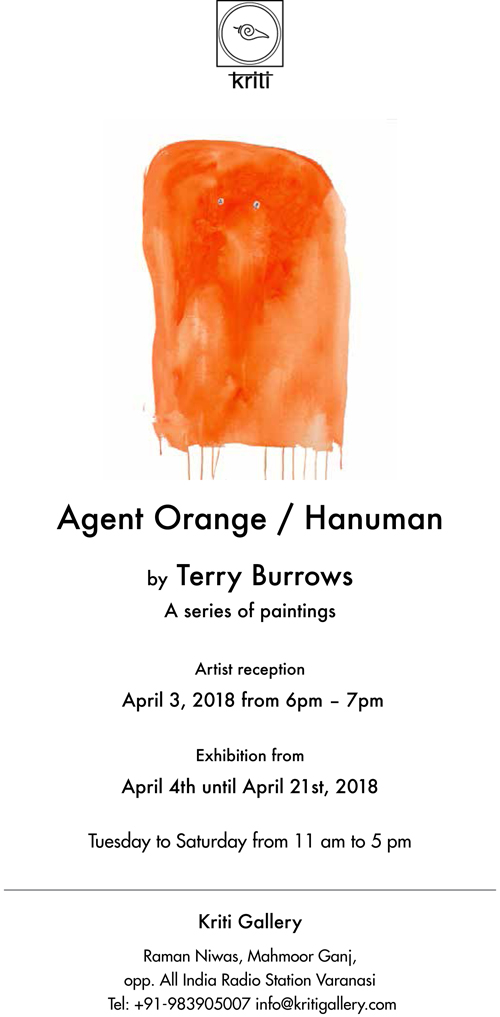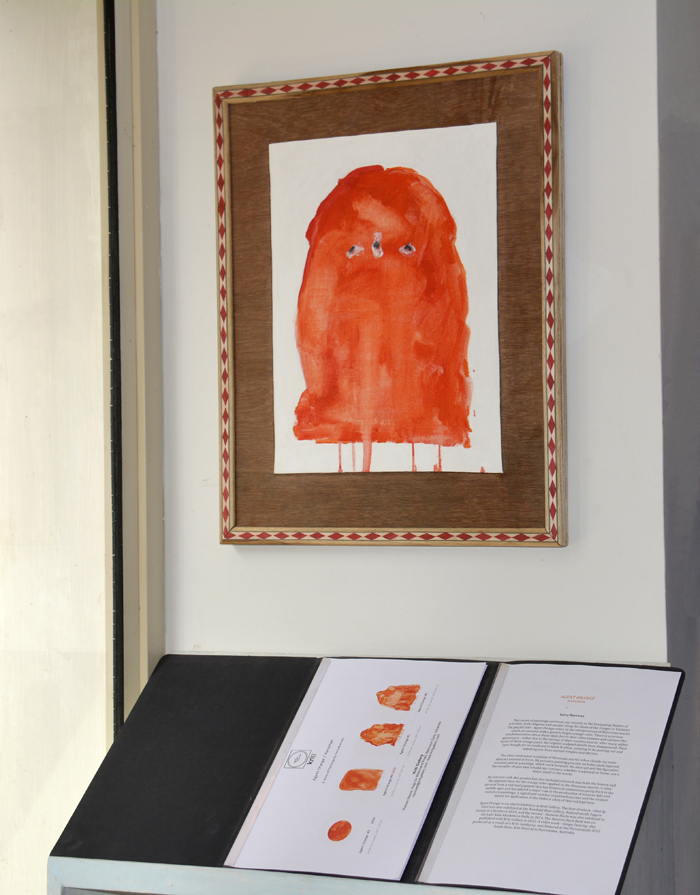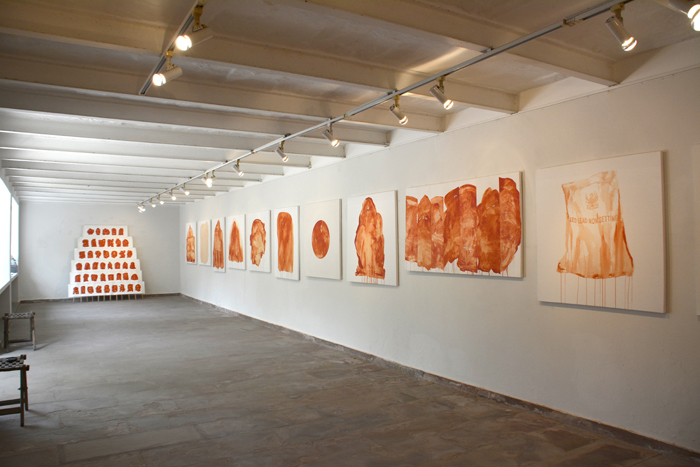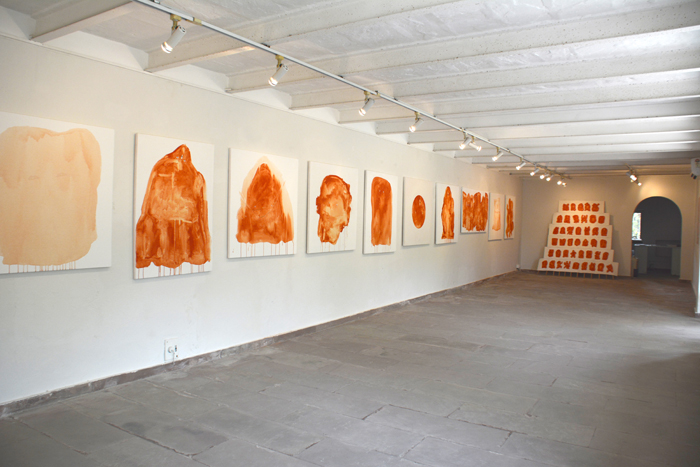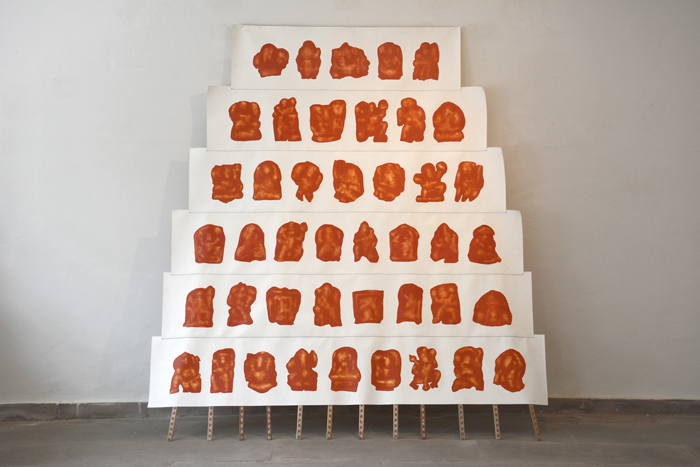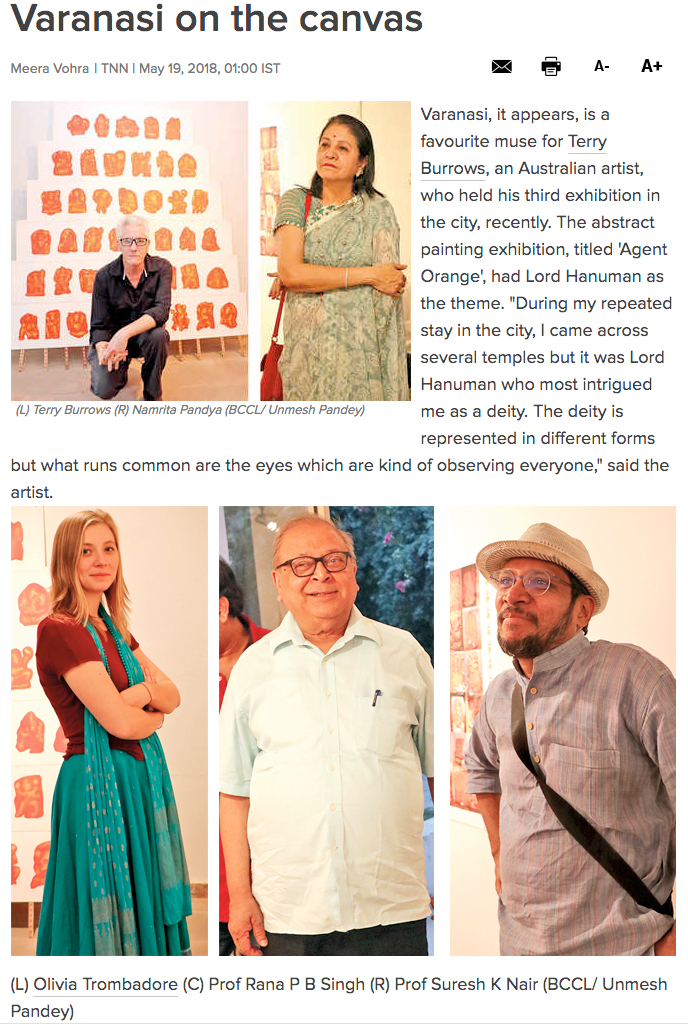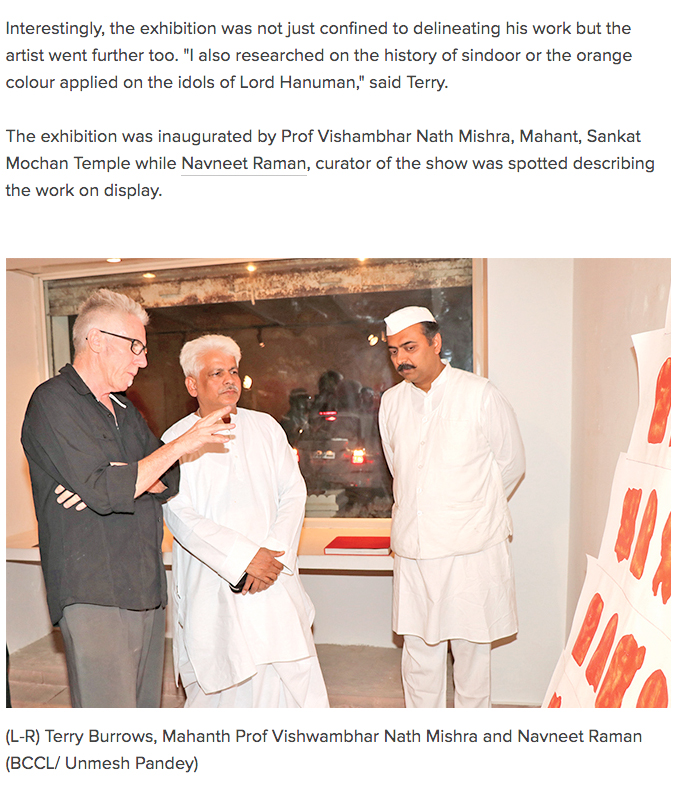 Painting at the Hanuman Sankat Mochan Temple, Varanasi, during Jayanti 2018……
Photos and video footage by Raj Kumar and Deb Cooke